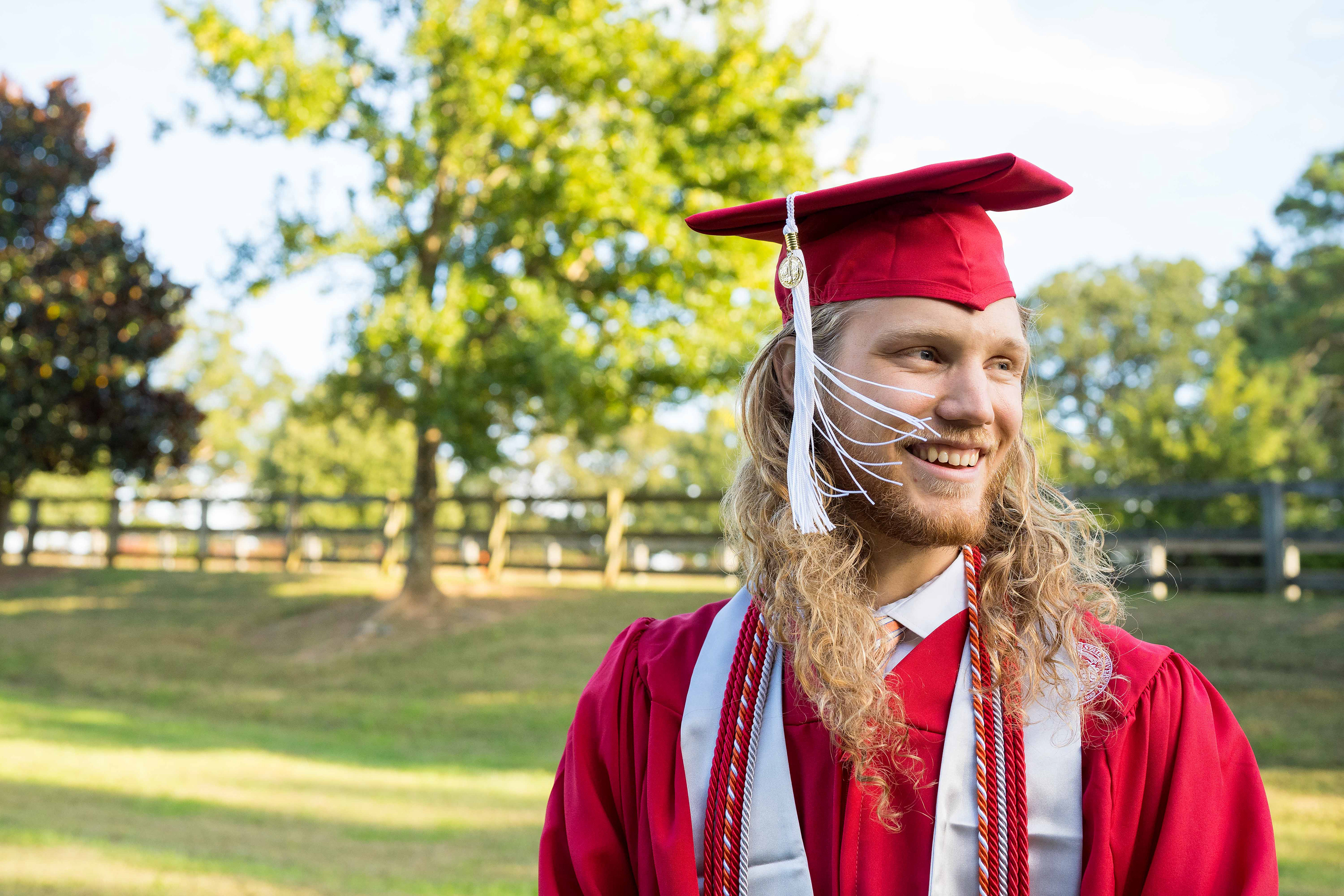 I've never had much of a traditional path in this life. Over the years, it has become clear to me that you must make the path by walking it. Or as the folks in my entrepreneurship program would say, action precedes clarity. I graduated from Garner High School in June of 2013. Through a college transfer program at Wake Tech, I was on my way to attending UNC Chapel Hill to study genetics. This Carolina blue acceptance letter, was somewhat of my destiny, as I had been a tar heels fan for most of my life, sporting the light blue apparel my family got me for Christmas. What I didn't know at that time, was that my path would keep me a bit closer to home.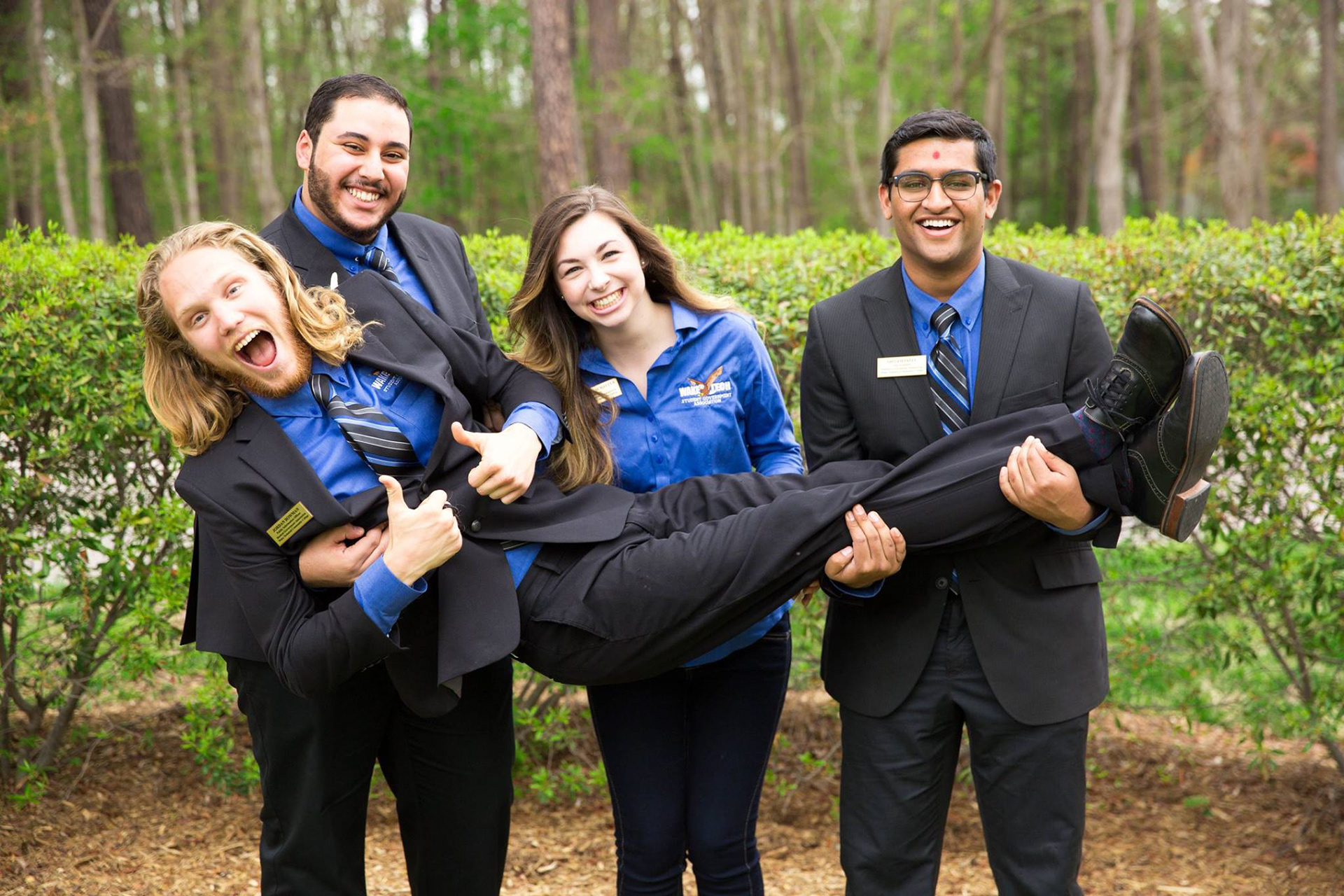 I took action towards what I
thought
was my path but, after one semester, it became clear to me that this wasn't right and so I dropped out of the program. Over the next two years I did some soul-searching. I went on wild adventures, learning so much about myself and the world around me. In this period, I stepped in to lead and grow a small nonprofit called Journeymen Triangle (
more on Journeymen here
). I discovered that I LOVE people – of course I didn't want to be stuck in a lab studying genetic code! Knowing this, I started to explore different business programs. After meeting with Lewis Sheats and learning more about their model of experiential learning through the E-Clinic, I was convinced that
NC State Entrepreneurship
was the program for me. I went BACK to Wake Tech to complete my Associates degree but this time I had a different focus, more wisdom, and more drive. Four semesters of straight A's, a year of Student Government service and two years of service as the Board President of Journeymen later…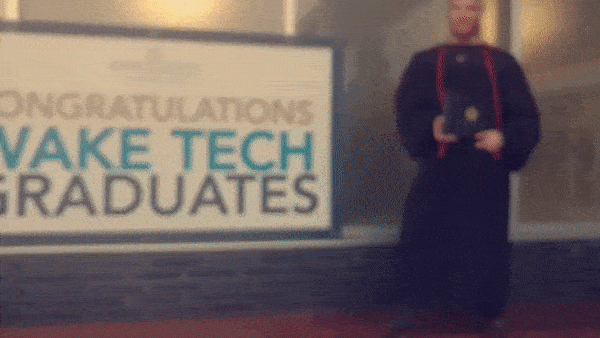 The Last 2 Years Running with The Pack
-Sullivan Foundation Ignite Retreat 2018
-Starting a diabetic wallet company with some friends & creating
this funny video
for it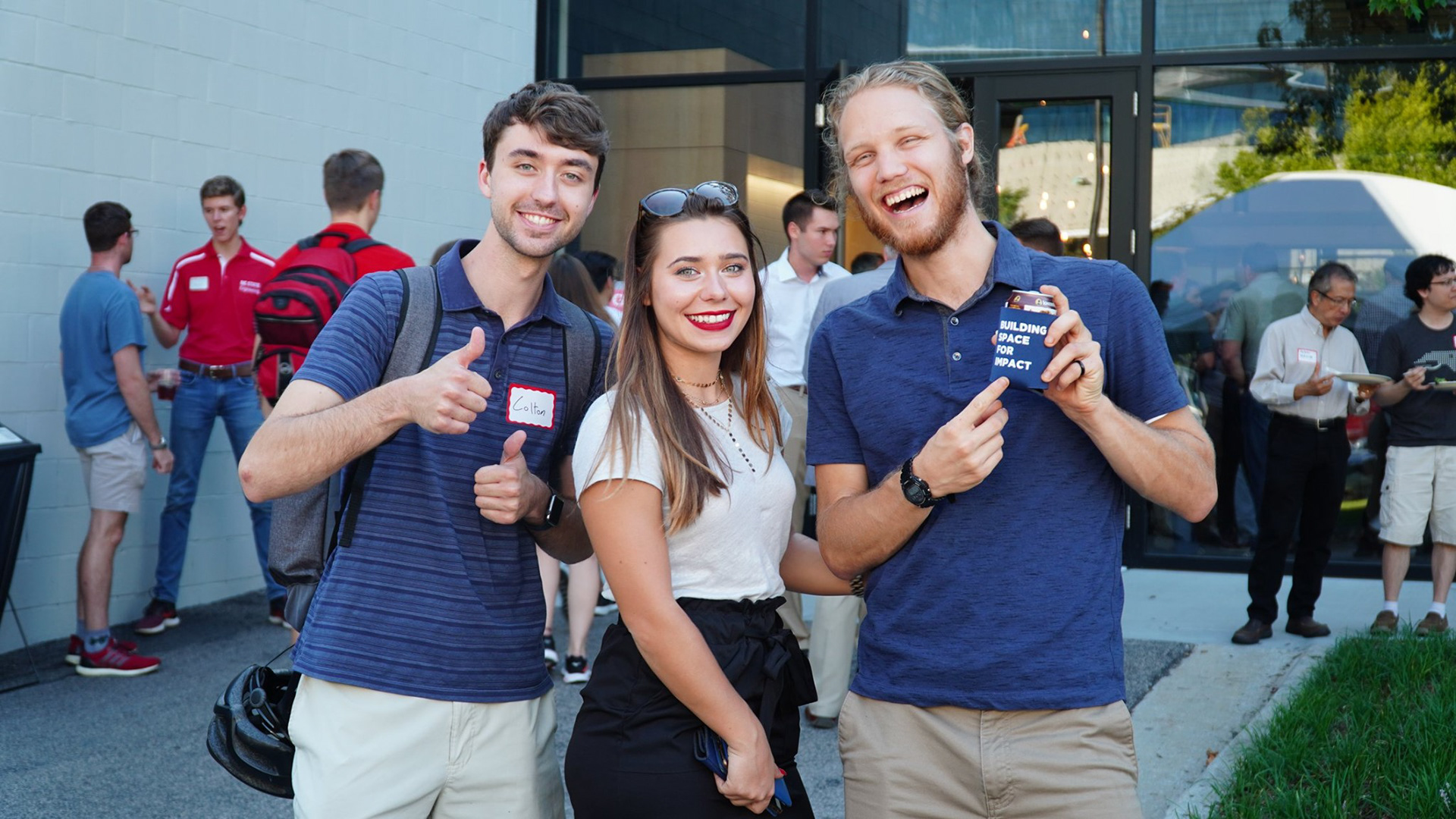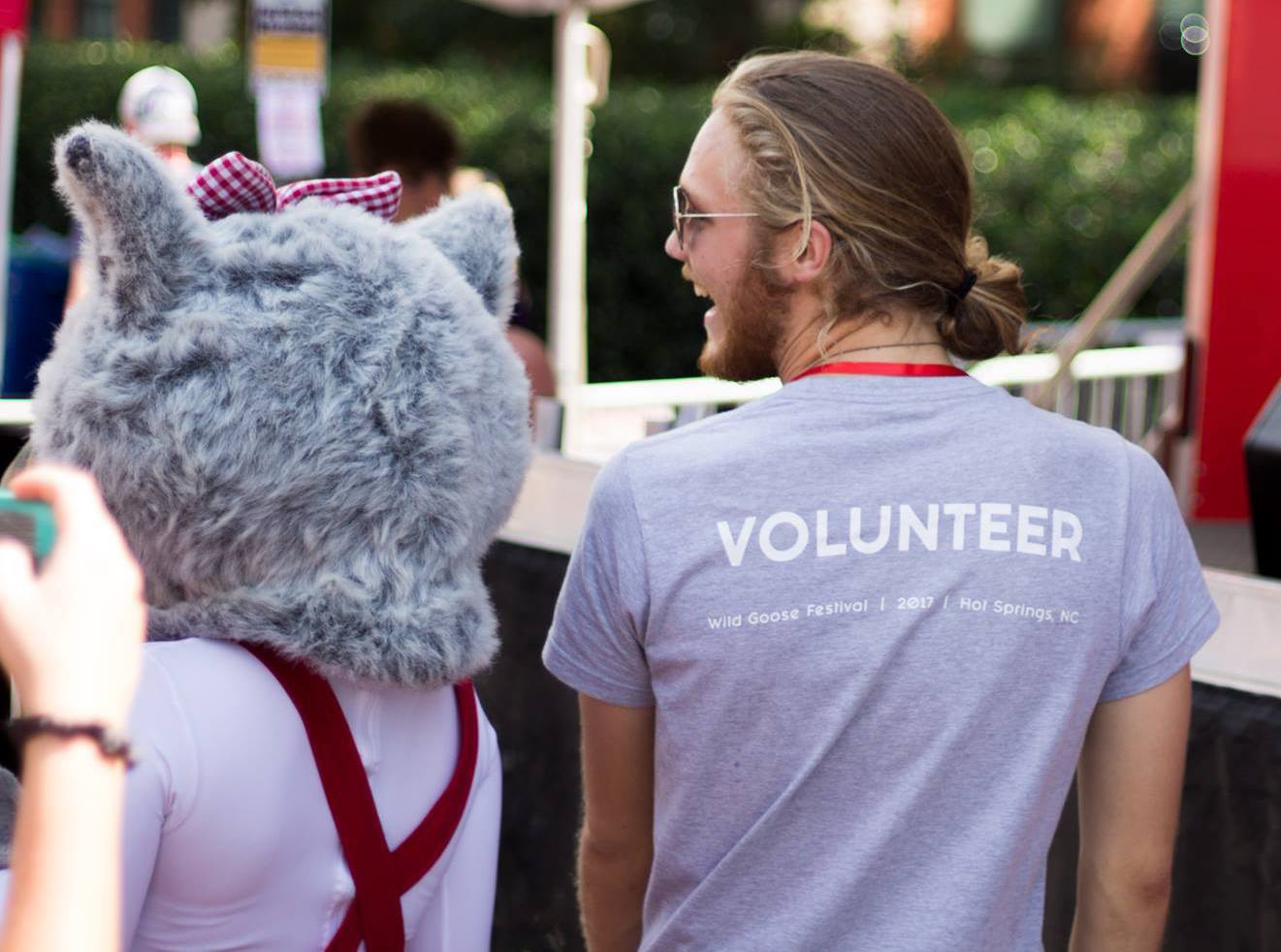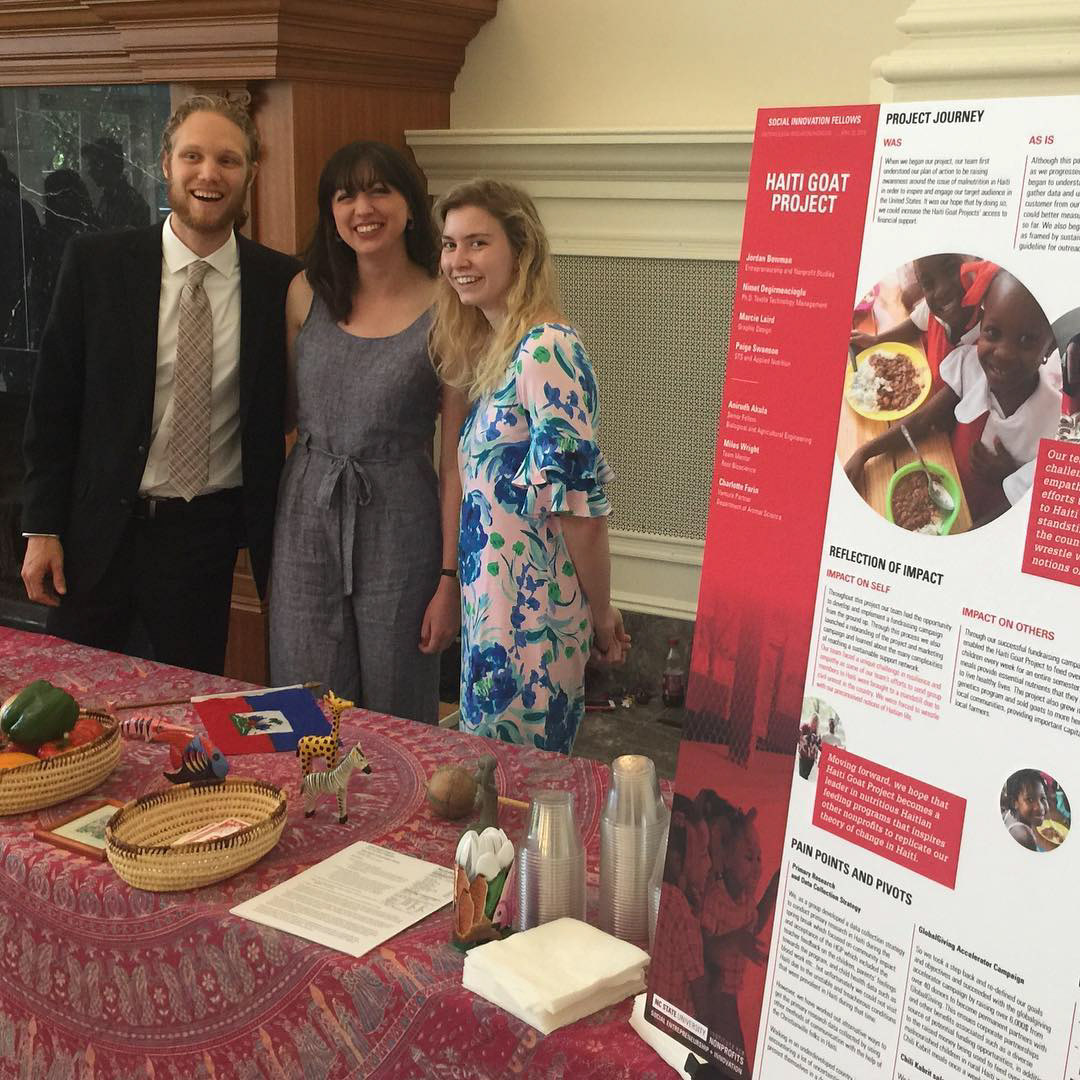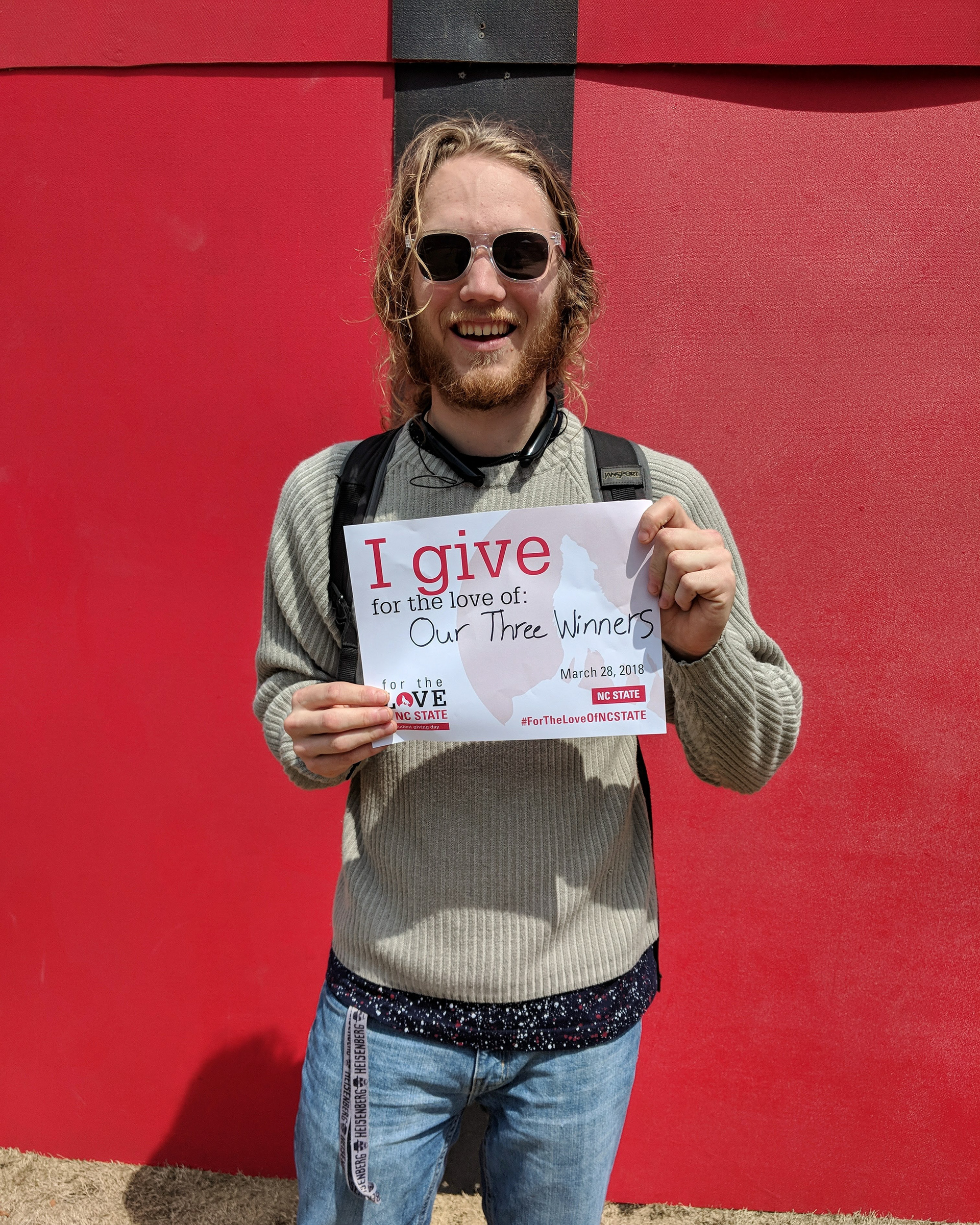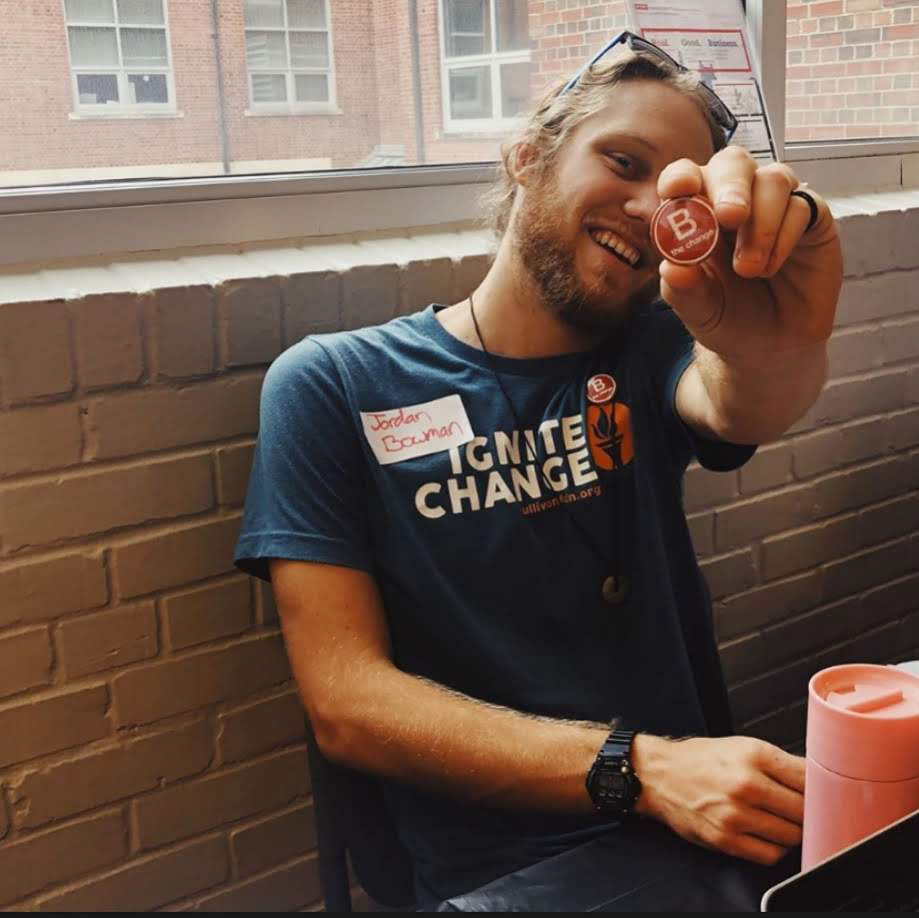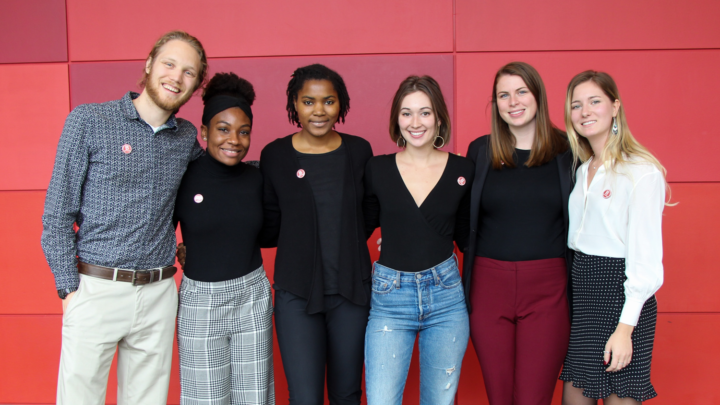 -Silicon Valley 2019 Trip
-Interning with
Innovate Raleigh
, creating their website, helping put on the 2018 summit and meeting Seth Godin
-StartingBloc Fellowship 2019

-Speaking at the 2019 Poole College Scholarship Banquet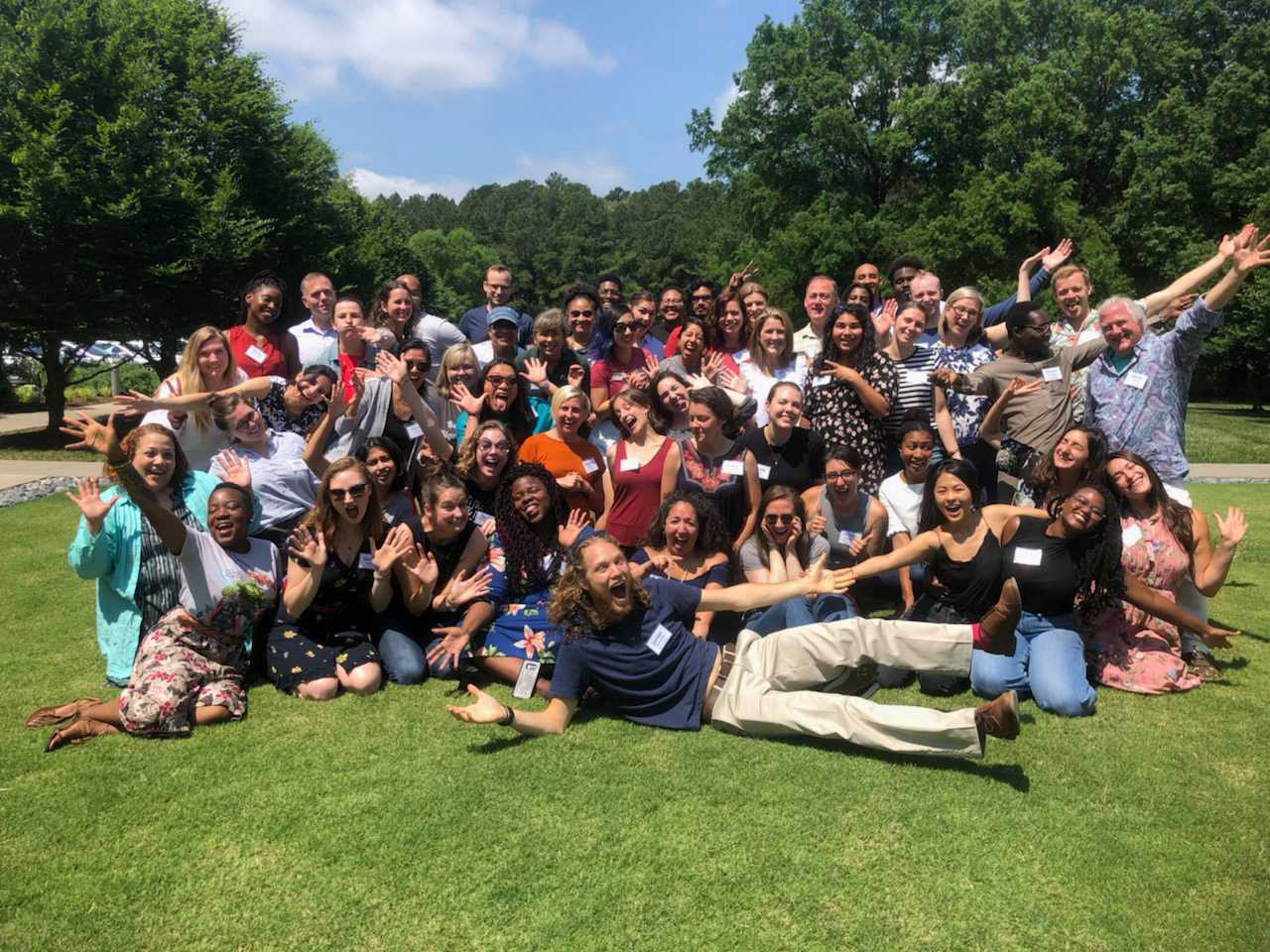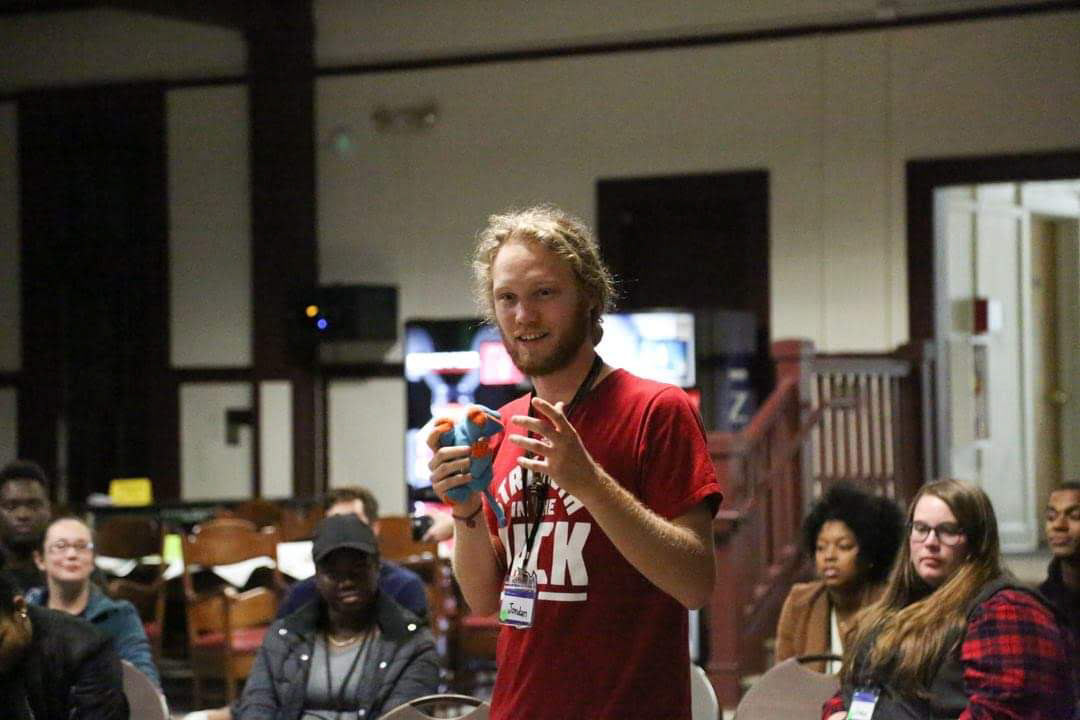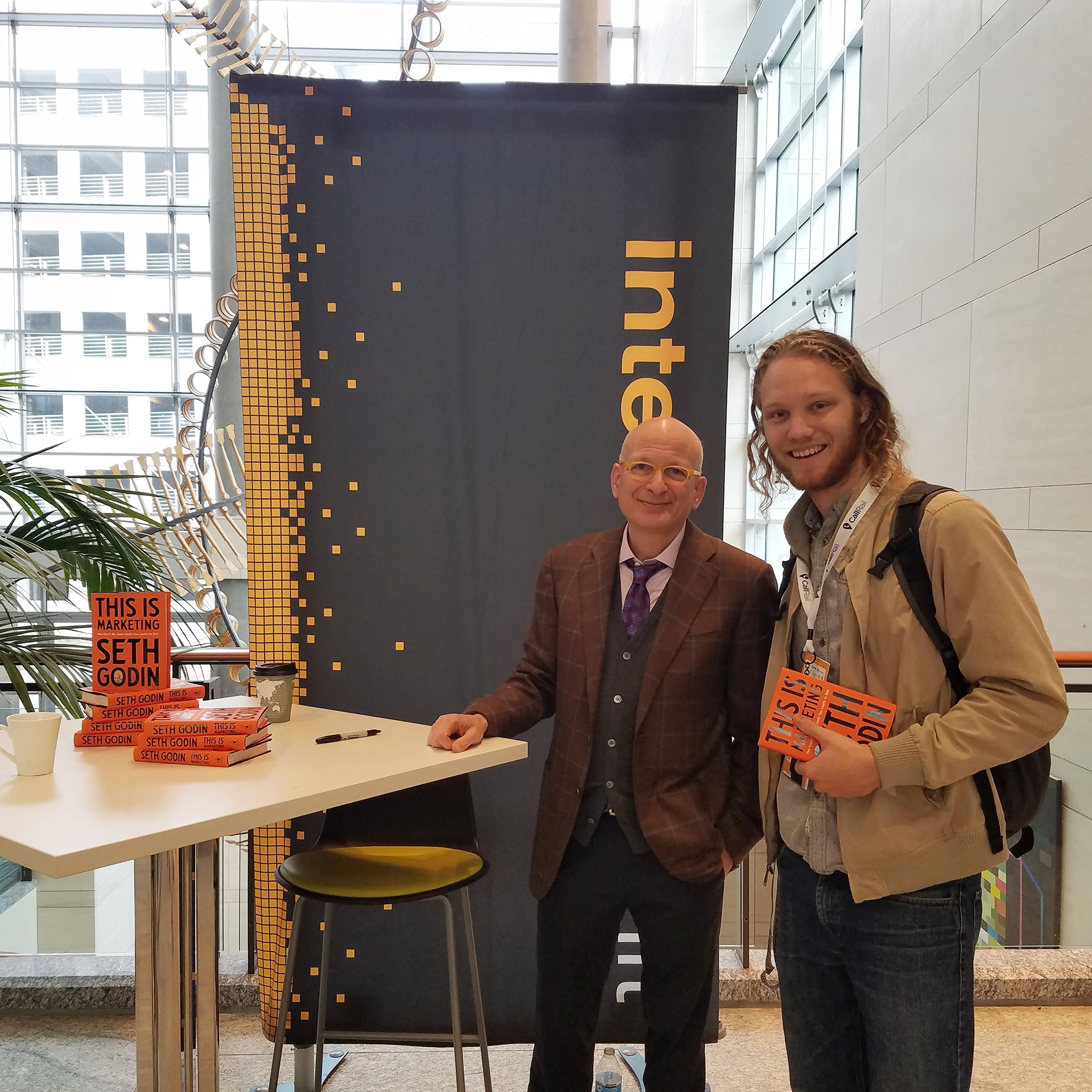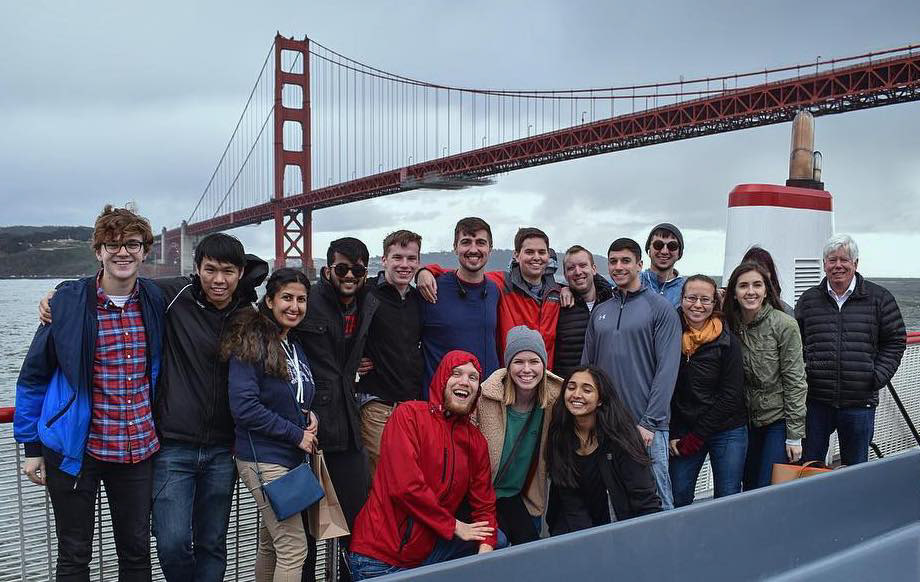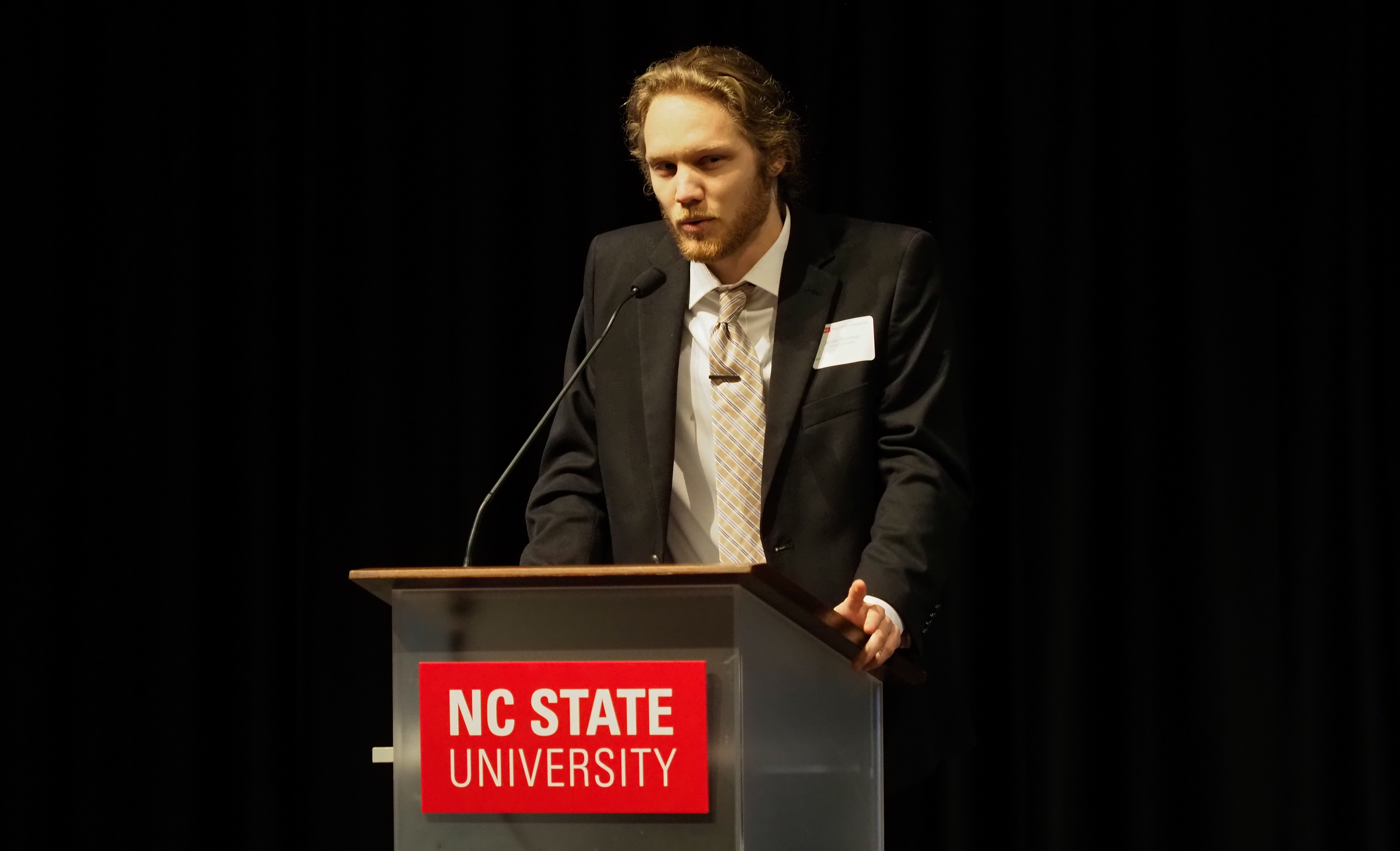 Creating My Own Graduation Ritual
After I graduated, it felt like I was in limbo. Like many others in 2020, I found myself floating between worlds. From my work with Journeymen, I know that a major component in any Rites of Passage is a homecoming celebration. In our current culture, we celebrate graduation with robes and square hats and a specific song written over 100 years ago. Regardless of these silly traditions, I had a strong desire to be recognized by my community for my accomplishment and for my transition. So, I gathered with my tribe and we created our own COVID-conscious graduation ceremony.
Having a blank canvas was so much fun. I walked in to pomp and circumstance playing on the kazoos by my friends and family. I appointed myself the valedictorian of my class of 1 and gave a commencement speech. I invited my loved ones to share a blessing with me to honor this major transition. It was such a sweet gathering and although I wish you all could have been there! Even though we had a small ceremony, you can celebrate with me now, by
offering a blessin
g :)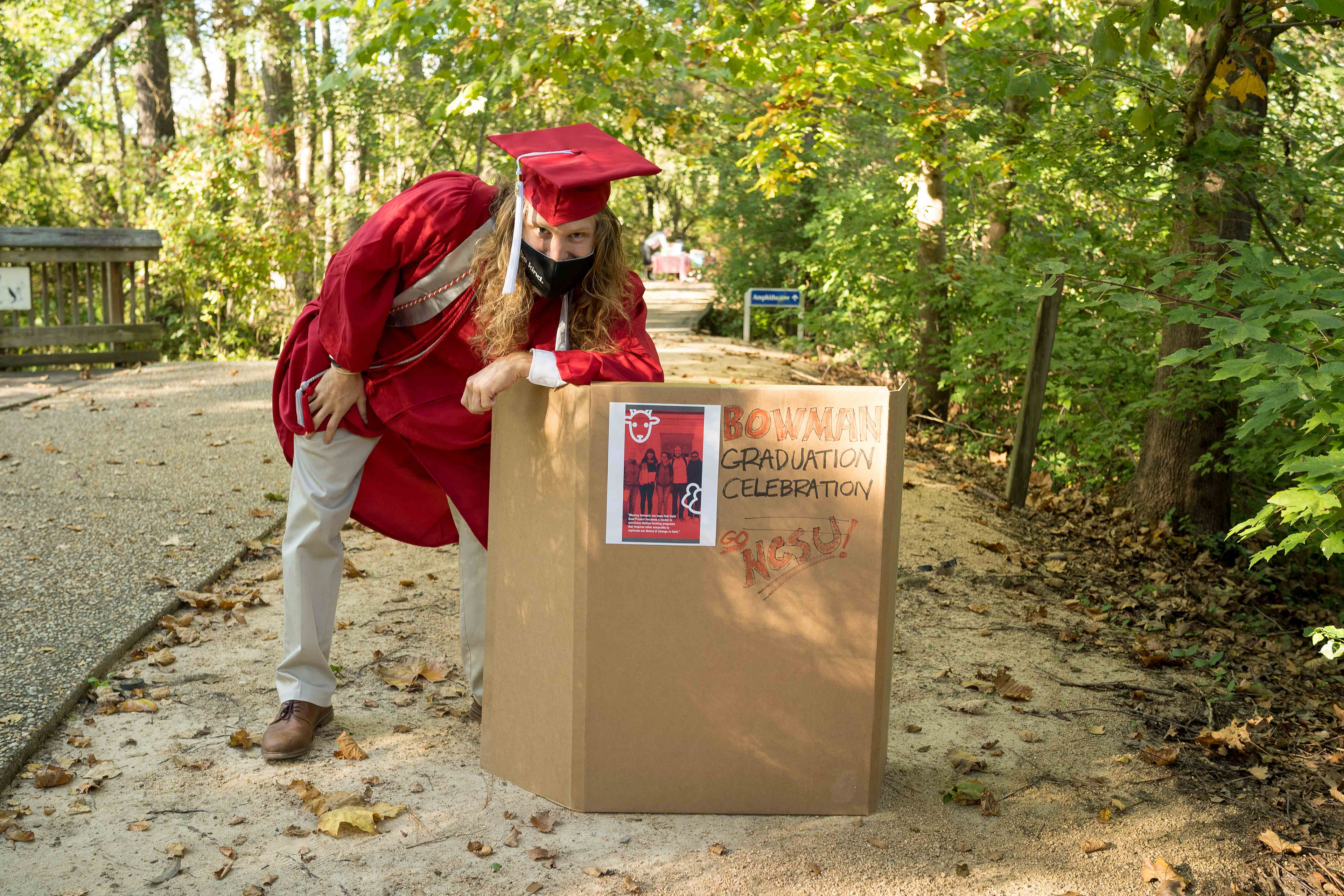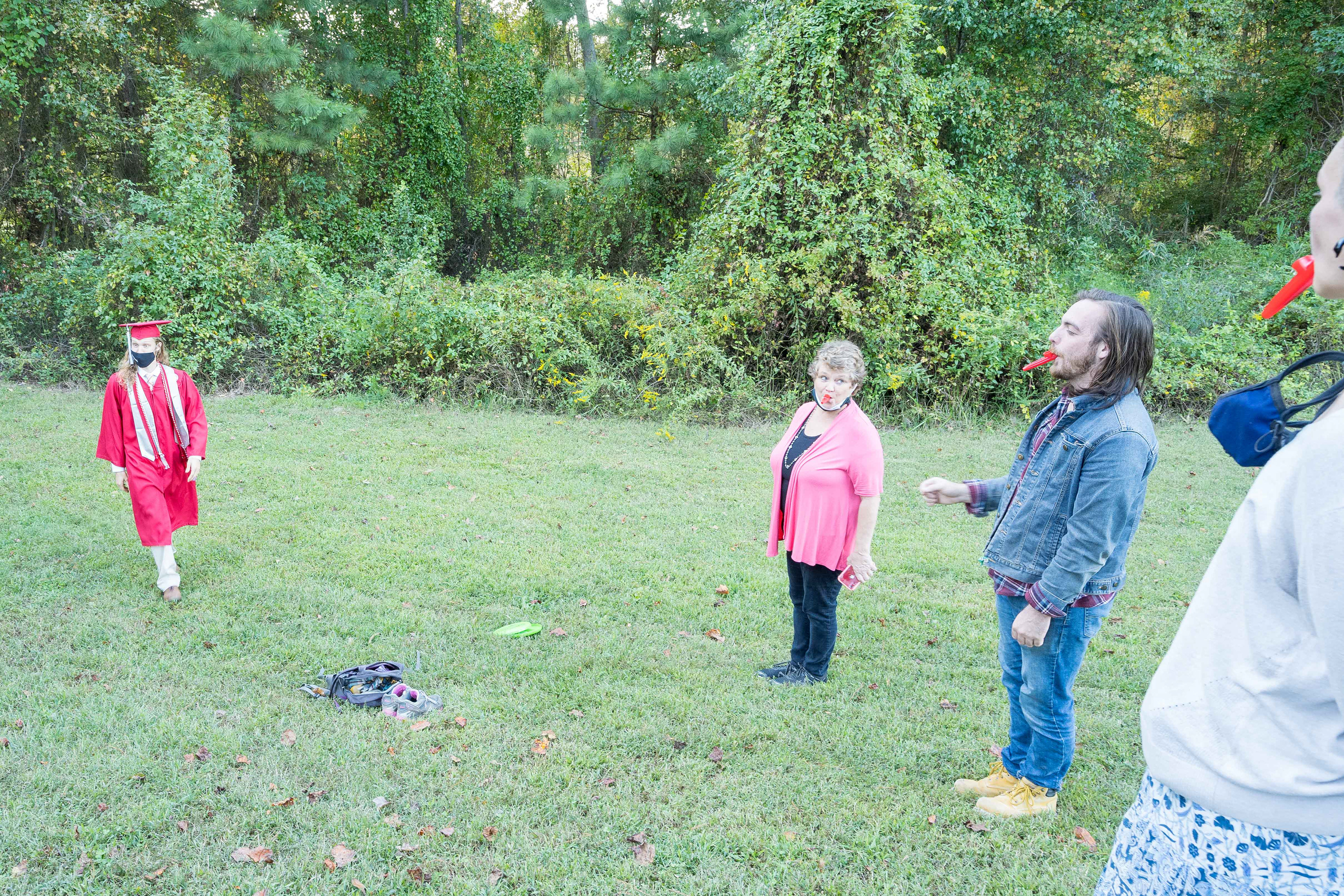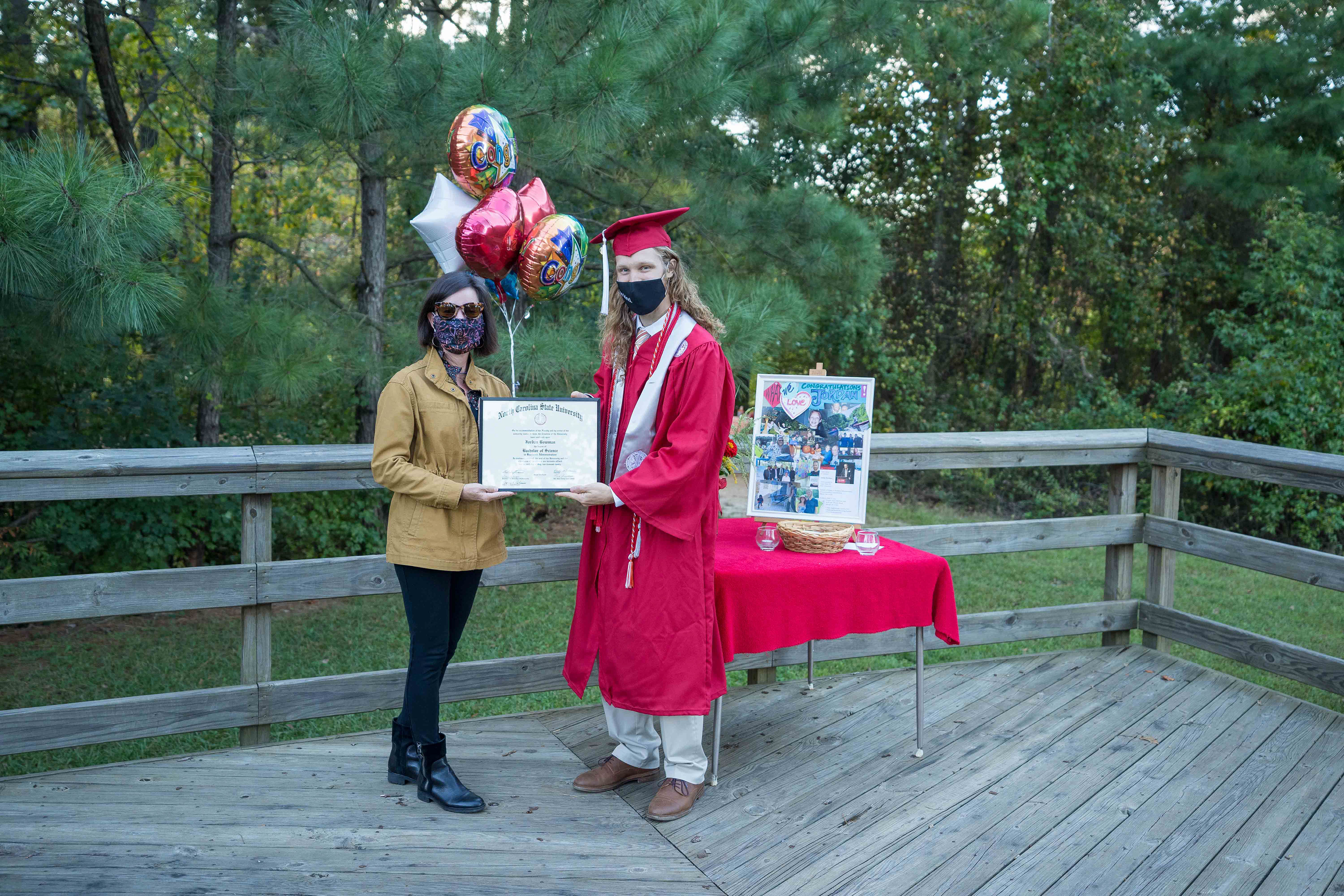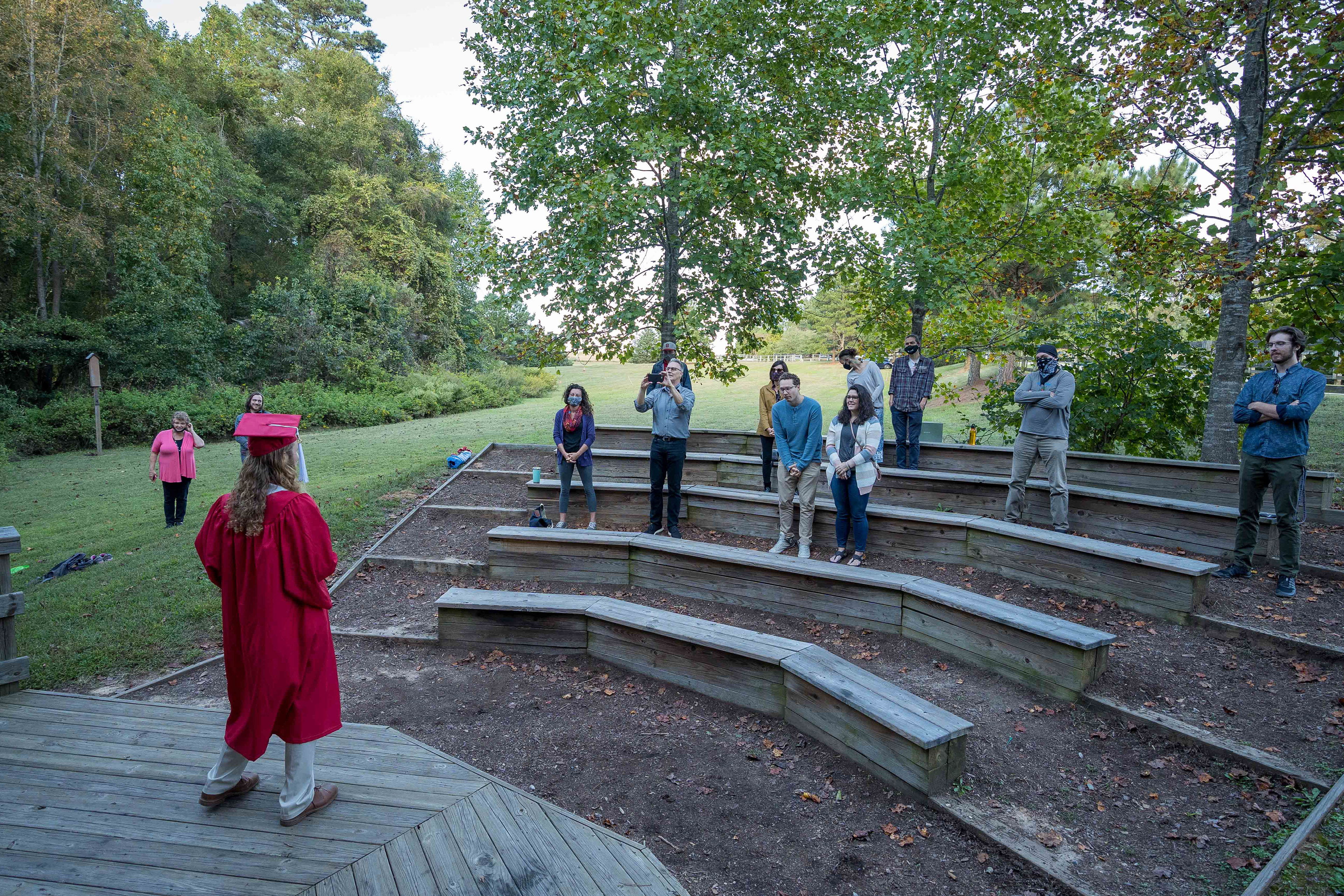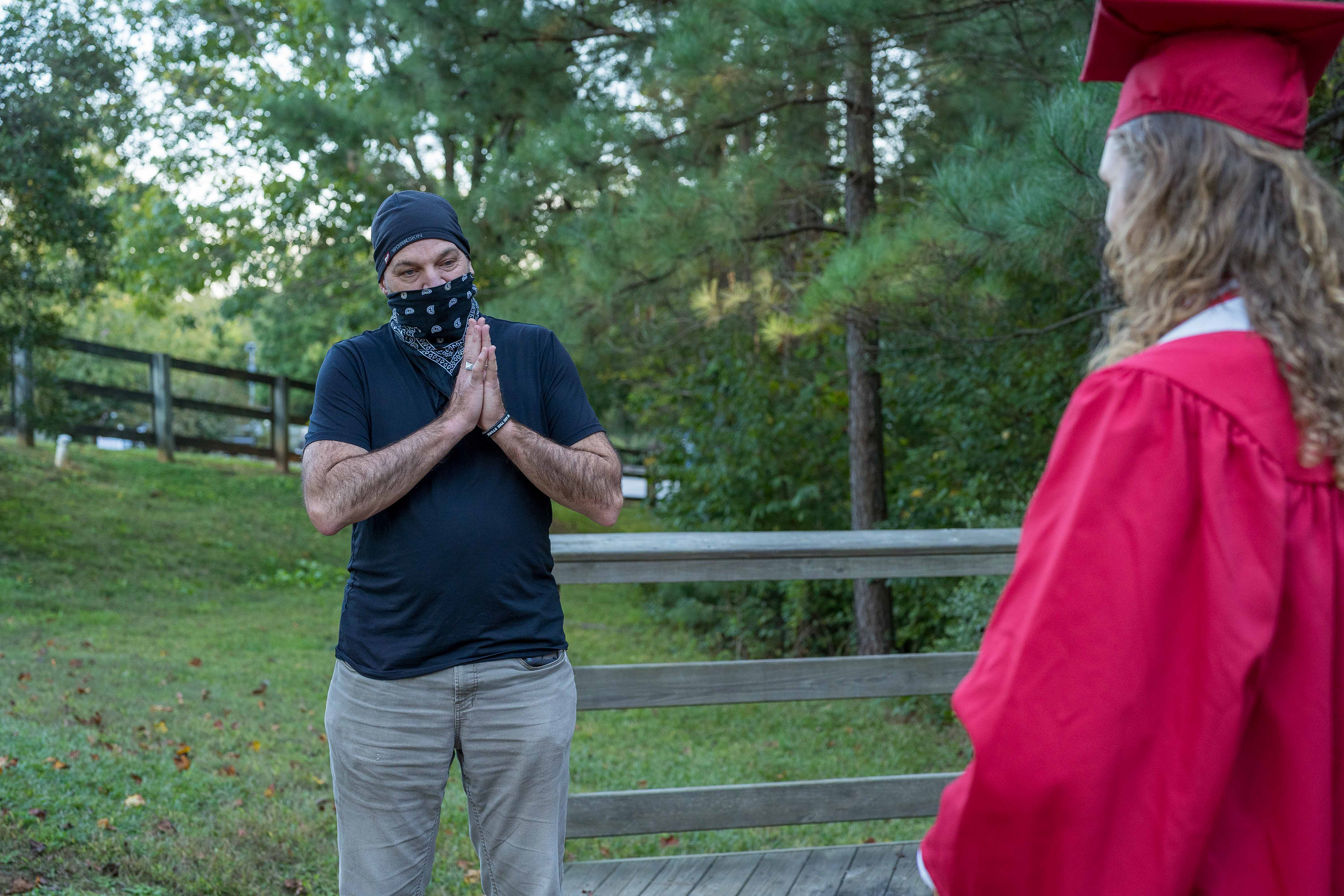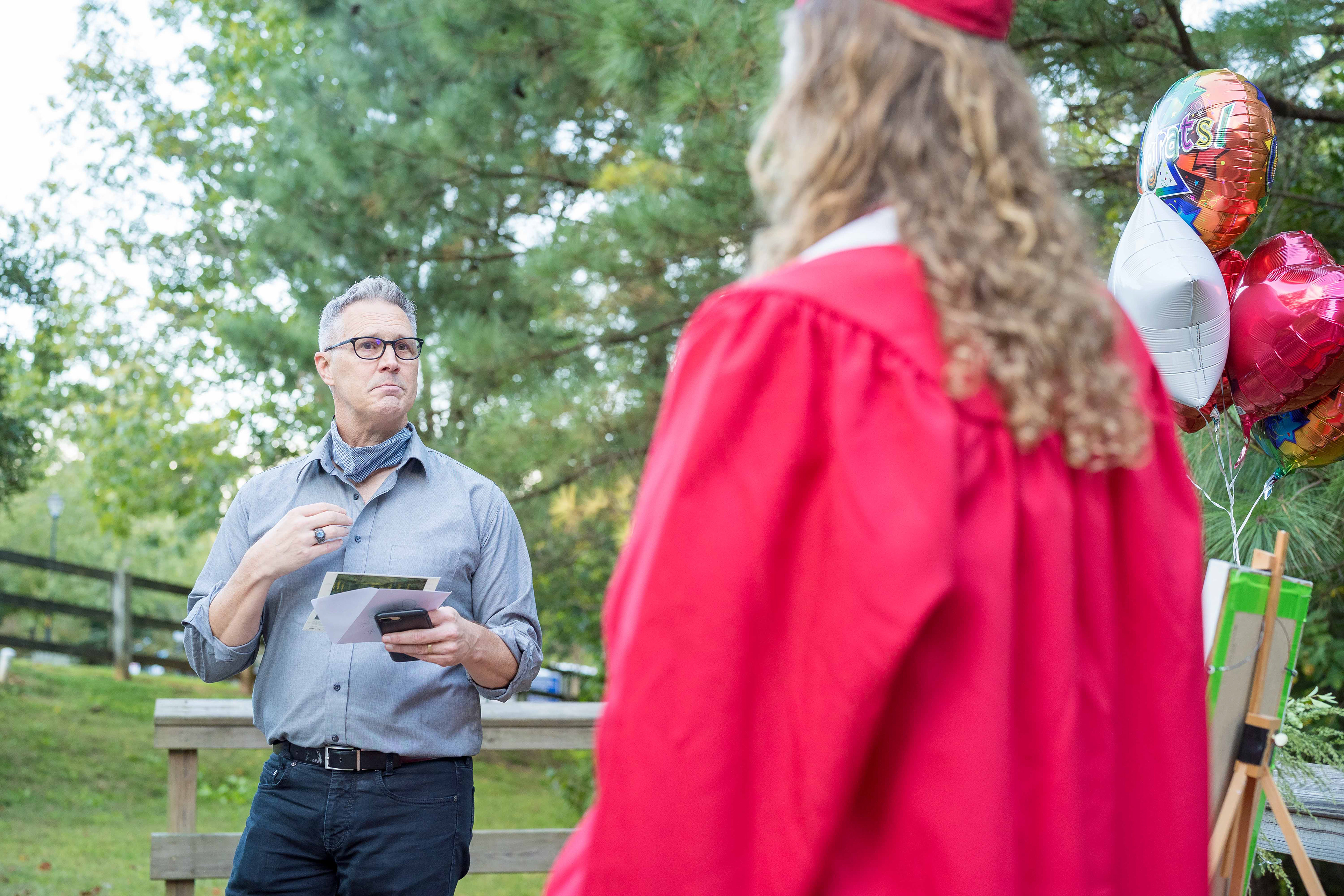 Commencement is the start of something. A beginning, a birthing, a new day in a new context in an even newer world.
On this day of my commencement from NC State, I'm stuck wondering: what is beginning? What is commencing in me? Truth is, I'm not sure. I have no idea what is next for me, for you, or for this world. At this point, I'm not even sure that we are supposed to know.
I could say that I'm going to great things and that all my fellow students of life are going to do great things. This is true but it is vague and it is easy. Instead of clinging to the certainty of greatness for our future accomplishments, I'd like to call us back here, into our hearts. Take a breath with me. What is commencing in you? When you take a breath, beyond your chest or your belly, what expands in you?
What I DO know, is that when I stay present to the unfolding of my life, magic happens. When I stop to listen, I hear notes of music dancing between each drum of my beating heart. This music does not ensure my success or the avoidance of pain. It promises adventure, failure, passion, pain, and growth. As Rev.
Howard Thurman writes
, "There is in you something that waits and listens for the sound of the genuine in yourself." So, today, I invite you to do all that you can to find this sound in yourself and to hear it in other. There is an elder in me, and in you. When I stop to listen, there is something to say, not for the fashion of it but because we are.
What would it look like to begin to open ourselves to our inner elder, to the sound of the genuine within us?